1. GEFRAN INTRODUCTION
Gefran - Italy is famous for a long history of over 50 years of experience in industrial automation. From 2000 to the present Gefran has grown strongly with:
25 companies

80 authorized distributors

8 production units

17 sales subsidiaries
Gefran offers an unrivalled range of products in terms of its breadth, quality and specialisation. It operates in three business areas: SENSORS, AUTOMATION, MOTION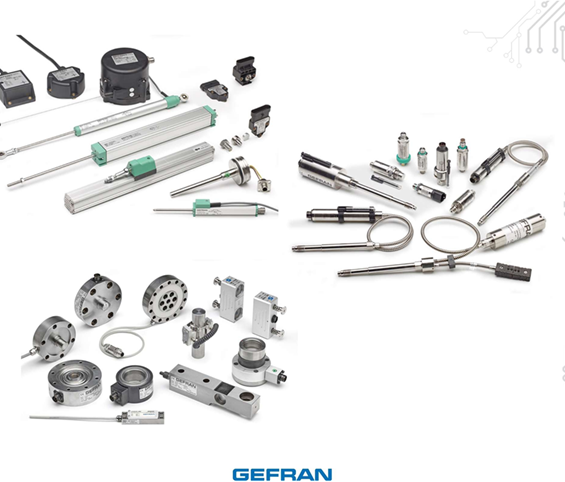 SENSORS
Gefran offers precision devices for measuring process variables: position, pressure, temperature & power. The primary elements are produced in clean rooms protected from any interference and equipped with hi-tech instrumentation.
AUTOMATION
This is a complete range of products for indicating and calibrating process variables. Automation platforms, regulators and indicators, solid state relays and power controllers are developed continuously to provide top performance while optimising the processes and energy consumption of the customer's systems. Gefran also designs and builds complete electric panels for the automation of machines used in manufacturing plastics. A dedicated unit works with machine manufacturers to develop customised solutions.
MOTION CONTROL
This is a complete range of electric drives to regulate the velocity of AC and DC motors, inverters and converters. Products are designed and manufactured using cutting-edge technologies at the modern Drive &
Motion Control plant in Gerenzano. Gefran also offers custom solutions to meet the specific requirements of every customer.
2. GEFRAN PRODUCTS:
POSITION SENSOR

PRESSURE SENSOR

STRAIN AND FORCE SENSORS

TEMPERATURE SENSOR

CONTROLLERS AND INDICATORS

POWER CONTROL

AUTOMATION PLATFORMS

DRIVES

SERVODRIVES AND MOTORS
3. APPLICATION
Plastics Injection

Plastics Extrusion

Plastics recyling

Blow

Metal

Electrical Furnaces

Mobile hydraulics

Cranes and overhead cranes

Lifts

Food

Energy

Chemical and Pharmaceutical
Certificate:
Gefran has always worked to guarantee its customers high-quality, reliable products that conform to standards. This is confirmed by our quality, factory, and product certifications.